When I first saw the polka-dot paper in the new Naturals 11 Paper Pak, I immediately envisioned a multi-colored layout and I knew exactly how I would go about creating that vision... a gradient overlay. This technique can be applied to any of the gray scale naturals papers (in Naturals Papers 7, 9, and 11), so don't limit yourself to just one!
Note: Tutorial uses Adobe Photoshop or Photoshop Elements


1. Begin by opening the Naturals 11 Paper Pak paper of choice. Naturals 7, 9, and 11, 12 are some of our gray scale patterns and textures for you to make your own creations. The other Naturals Paper Paks are multi-colored nature inspired papers.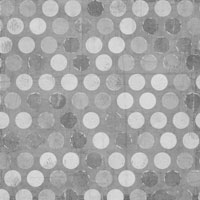 2. Next, in the layers palette, click on Create Adjustment Layer icon (black/white circle) and select Gradient Map.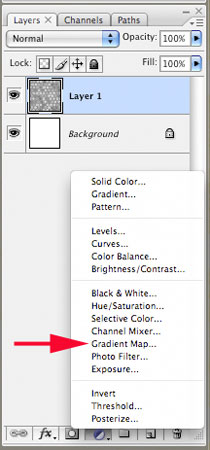 3. When the dialog box appears, click on the drop down box for more color options.


4. Select a spectrum from the list by clicking on it. I chose Yellow, Violet, Orange, Blue.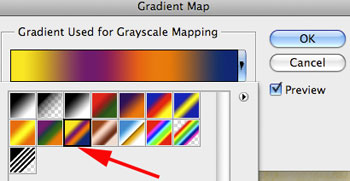 5. If you do not see a color that appeals to you, click on the small black arrow for more options
.
6. When you have made your choice, click OK.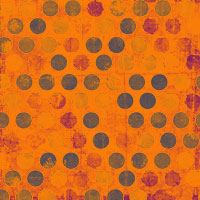 7. Once I had my spectrum selected, I wasn't completely happy with the color, so I decided to play around with the reverse selection and see what I could come up with. I was very happy with the results.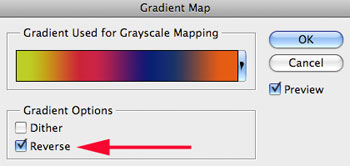 8. Finally, to reduce the effect just a bit, I lowered the opacity of the gradient map layer.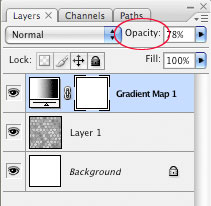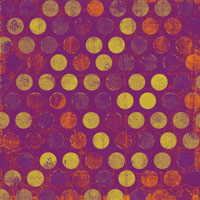 9. Have fun and play around. Try changing the blend mode of the gradient map layer and see what you can come up with. The possibilities are endless! Below left is the cloud paper from Naturals 11 Paper Pak with a Yellow, Green, and Blue Pastel Gradient Map, Reversed at 90% opacity. These papers are also fabulous for adding texture to your photography, as shown below right...see Michelle's Photo Blend Tutorial here.
See our Creative Team Challenge using Gradient Maps here

Melinda Ver Meer & Michelle Shefveland, CottageArts.net