Changing Color (Hue/Saturation) of Individual Layers
using Adobe® Photoshop® Elements
(Corel® Paint Shop® Pro, Adobe® Photoshop®, Corel® PHOTO-PAINT,
and Microsoft® Picture It!® Digital Image Pro would follow similar instructions)
<![if !supportEmptyParas]>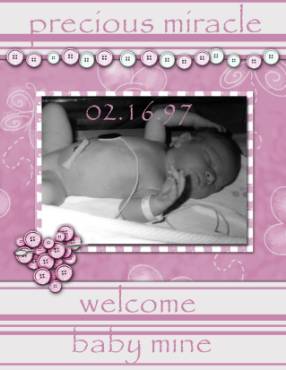 <![endif]>
What you'll need:
Adobe® Photoshop® Elements (or Photoshop)
Simply Sampler Volume 1 CD
What you'll learn:
How to change colors of individual layers
How to make layers invisible
How to add your own titles or journaling
So, you like the Welcome Baby Layout on the Simply Fun Volume 1 Version 2 CD, but you have a little girl and her name isn't Philip!  Let's see how easy it is to get the look you're after in just a few simple steps:<![if !supportEmptyParas]> <![endif]>

Just open Welcome Baby.psd and click Layers at the top right of the menu panel so the Layers Palette expands, as shown below. Note:  The layout template includes all layers shown, except the photo and date, which I added.

Select the Background Paper by clicking on it in the Layers Palette: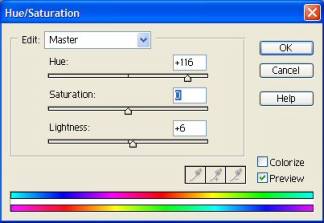 And just like that the Blue Background Paper will change to a soft Pink!

In this example, I repeated the steps above for each layer in the layer palette I wanted to change (lower and upper title mats, button row, button pin, sample lower title, and photo mats).  The layout looks like this so far: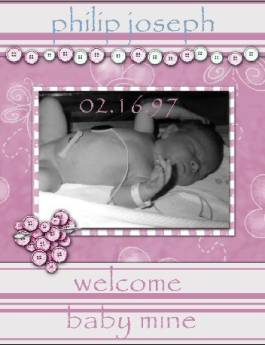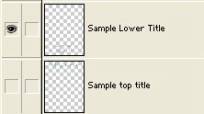 Next, I added a different title by clicking the Text tool on the tool bar, setting the Text options as below, and clicking on the text color box.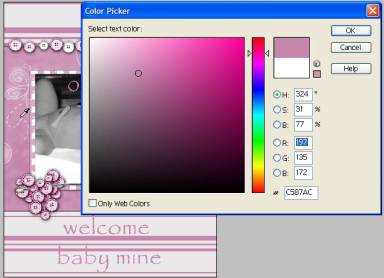 I then added my new title, and my layout is done!  Save as a .psd file to retain layers.  Save as a .jpg to share on the Internet (resize to 72 dpi for this option).  Good luck enjoying the ease and versatility of digital!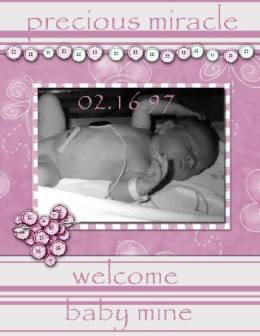 <![if !supportEmptyParas]> <![endif]>Michelle Shefveland, CottageArts.net, Copyright 2008, All Rights Reserved