Since the turn of the century digital scrapbooking popularity has exploded, even more so now with the ease in which we have access to our digital photos via our cell phones, tablets, and cameras. Most traditional scrapbookers are having fun creating word art and journaling for their traditional pages with computer software, which is really a form of digital scrapbooking. Some just take it a level further and create their entire pages on the computer. It's exciting when new tools are introduced to help artists with their craft, but at the same time, it can also be overwhelming.
Many scrapbookers are digital photographers and are storing photographs on computer hard drives instead of photo albums and boxes. Being able to use photos archived on your computer is one of the main reasons digital scrapbooking is increasing in popularity so rapidly.
If you're a digital photographer and need to do any type of photo editing tasks, you most likely already own one of the fabulous image editing packages on the market, such as Adobe® Photoshop® or Photoshop® Elements, Corel Paint Shop Pro®, Creative Memories Storybook Creator, and Mac-friendly Pixelamator, just to name a few. They all have incredible photo editing features, but did you know you can also create entire scrapbook layouts from scratch using these tools? Most offer a free download trial of their software.
Your Photos - Your Style
In creating a digital layout from scratch, there are the same basic steps: design background paper, add photos, create photo mats or accent papers, add effects such as drop shadowing, create embellishments (if desired), and finish with titles and journaling. It's up to you how you use those steps to define your own unique style. Some like clean graphic lines giving the look of a magazine ad, while others like the look of traditional paper-pieced layouts, with "paper", embellishments, and the illusion of three-dimensions. The beauty of digital is so many techniques are at your disposal to give such varied looks, which I'll demonstrate below.
This article is just a general overview of what's involved in creating a digital layout, so you can see the possibilities of scrapbooking the digital way. For detailed step-by-step instructions with specific software, see our other tutorials.
Equipment/Software needed for Digital Scrapbooking

· Computer with at least 1 MB RAM; Mac or Windows operating system.
· Digital Imaging Software that supports layers, such as Corel PaintShop Pro or Adobe Photoshop/ Photoshop Elements
· Photos available on your computer system, either by scanning or by importing digital photographs
· Optional: Designer quality Simply Digital™ Download Paks (see ordering/download tutorial here)
· Optional: Photo quality printer and photo paper, if you want to print your layouts at home (see our tutorial on printing layouts for more options)
Three Digital Collage Methods
We'll first take a look at three different methods of creating digital pages/collages.

1. Photo Blend/Collage
Showcase a favorite photo by turning it into a work of art. Here we simply added a digital paper on top of the photo, blended it with the background using layer blend modes, added a decorative photo edge and word art. It's quick and fairy easy to master this technique and it really adds dimension and texture to your photo.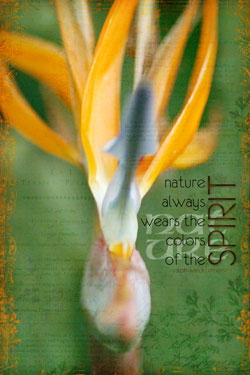 Supplies:
Adobe Photoshop or Photoshop Elements
Freebie Scrap.Edge from past newsletter
Naturals 7 Paper Pak (to add texture)
Scrap.Words - Inspiration (nature quote)

Our popular Photo Art Blends are also amazing digital tools to assist you in creating beautiful art out of your favorite images. By experimenting with your image editor's layer blend modes, they add color and texture, many with photo transfer-like edges...giving your images that wow factor. Tutorials and sample recipes are included with each of our varied sets.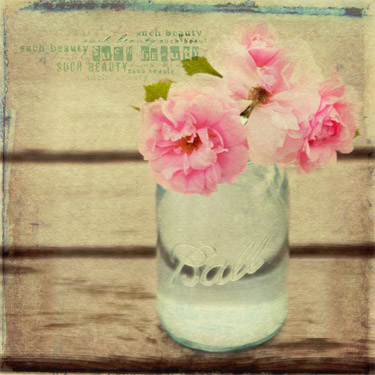 Supplies:
Adobe Photoshop or Photoshop Elements
Nature's Sketchbook Photo Art Blends 3
Say it Again 3 Scrap.Words
And, see our blog series on printing your digital artwork here.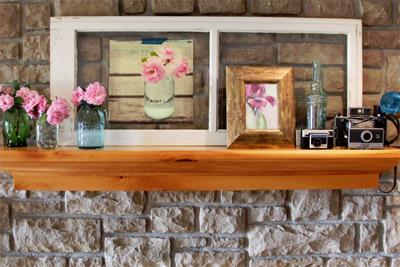 2. Page in an Instant
Using a pre-made Quick Page (we call them ScrapOvers) or fully-layered Photoshop template (we call them Scrap.Templates) is a great way to begin learning digital scrapbooking without the time-consuming task of making all the individual elements or knowing how to design a layout. With a ScrapOver, simply add your photos and journaling for instant beautiful pages. All of the papers, torn edges, mats, and embellishments are already there! Here's a tutorial on how to use them. With Scrap.Templates you get to pick the papers you'd like to paste into all of the solid paper and shape layers, and all of the embellishments included can be moved around, duplicated, or deleted. Quick Pages are the quickest and Scrap.Templates offer the most flexibility of the two options. Both are a blast!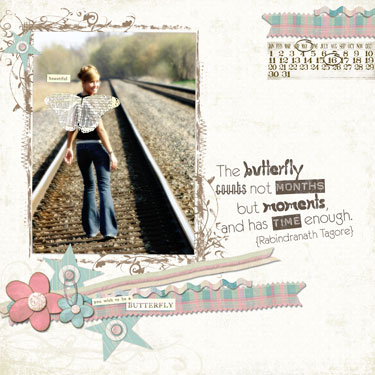 Supplies:
Adobe Photoshop or Photoshop Elements
Miracle of Birth Album Pak (ScrapOver Quick Page)
Miracle of Birth Pak (date stamp, star)
Butterfly Wings Pak (quote, word stickers)
3. Build it Yourself
Once you're ready to start designing your own pages, our Simply Digital™ Downloads have designer art (background papers, embellishments, word art, and AlphaSets, templates), which offer you endless creative opportunities. Here's a tutorial on how to use them.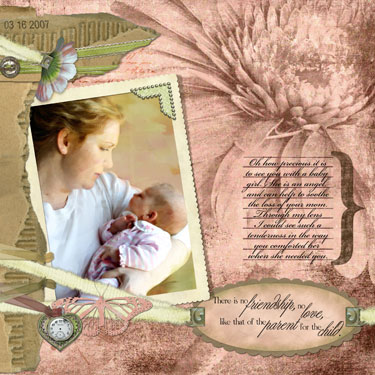 Supplies:
Adobe Photoshop or Photoshop Elements
Corel Painter X (to convert photo to painting)
Growth Spurts Element Pak download (flower/ribbon, brad, cardboard)
Flourish Fabrications Element Pak download (journaling stamp)
Gentle Love Page Pak (Daisy Paper, mat, watch face, photo corner, ribbon, heart charm)

The Makings of a Digital Layout
The following is an outline of the steps needed to create a basic digital layout from scratch. The steps defined below describe each process, but don't show specific keystrokes, as this tutorial isn't software specific.
Create a New Image/File

Add Photos

Add Background Paper to complement photos

Add Photo Mats or Frames

Add Titles and Journaling

Add Drop Shadowing

Add Ready-made Embellishments, if desired
Create a New Image (Blank Canvas):
· To begin we need a blank canvas, right? So, determine the size of the layout you would like, such as 12" x 12" or 8.5" x 11", or whatever suits your tastes or albums.
· My favorite is 12" x 12", as I can then print it at this size, or 8" x 8" or 6" x 6" for the fun new mini-albums available.
· Let's create an 8" x 8" layout to be able to print on a standard printer. 180-225 dpi is a good resolution for inkjet printers; 300 dpi is professional quality.
· Enter the settings in your software's new image dialog box, including a white background, then press OK.
· At this point, and frequently throughout the design process, save your layout in your program's native format so all the layers remain intact and you can go back and make changes to individual layers whenever you wish. Choose File > Save As and then save in your package's native format to keep all the different layers intact.
Add Photos:
· Since the photos determine the color scheme of the layout, I add these before selecting paper and mat colors.
· To add a photo to a layout, browse your file system, and find your photos.
· Click and drag photos into the layout or use the edit/copy and edit/paste commands to paste them into your new layout.
· Now, move the photos to desired position. You may end up moving them to different positions later, but that's one of the wonders of digital. Nothing is glued down!
· Resize photos if necessary.

Create Background OR Add Designer Paper:
· Now that the photos are added, we can pick complementary colors for the papers using your software's color picker tool.
· Use your software's paint bucket tool in your color of choice to fill in the background, then use effects or paint brush tools to design your background.
· Add some effects, such as texture, or use the paintbrush tool to design your own, and just like that you have a gorgeous background to set off your memories.
· OR, add one of our thousands of designer digital papers available. These are often sold in Paper Paks or as part of a whole digital kit, Page Pak.
Add Photo Mats or Frames:
· In scrapbooking, it's a good design idea to have coordinating photo mats to complement the background paper.
· Use your photo editor's rectangular shape tool in a color of your choice and draw a rectangular photo mat (or use whatever shape you desire).
· OR, select a digital Page Pak or Element Pak of choice and choose mats and frames of choice.

Add Titles and Journaling:
· My personal preference is to wait until the end of the design process to add the titles and journaling, as I've had time to work with the photos and see what story I want to tell or what feelings I to share.
· Using your text tool, pick the text color, font, and font size. Then click the mouse on the page where your text should be placed and type away. Play with different text sizes, effects, bevels, etc to give your text dimension. You can even warp text to make it wavy.

Congratulations! You have created a digital layout from scratch! You might be satisfied and want to leave it as is, which is great. But, read on if you'd like to jazz it up a bit.

Don't forget to save your work again!

Apply Drop Shadows:
· My favorite way to enhance a digital layout to make it look more realistic is to add drop shadowing. It's amazing the illusion of depth created with just the click of a button (well, maybe three clicks).
· Most digital imaging packages have drop shadow capabilities under their Effects or Layer Styles functions. Check your package's HELP for more information. I prefer a small, faint, drop down right shadow for realism.
· OR, see our Realistic Drop Shadow tutorial for step-by-step instructions using Adobe Photoshop or Photoshop Elements.

Add Ready-made Embellishments:
· For a punch of detail and splash of color, you can add some fun ready-made embellishments from our shop, which can easily be dragged onto your layouts. You can even change their colors to perfectly complement your photos or style.
· While your layout is open, choose File > Open and browse your hard-drive or CD drive for which embellishment(s) you'd like to add, open them, and then drag them onto your layout. You can change their rotation, color, and size, if desired. You can even duplicate them if you want more than one. See our other tutorials for more information on how to do this.

Save File for Printing and/or Web Display:
· Save final image to same filename as in beginning of tutorial. You can print directly from this file for high resolution.
· If burning to a CD to take to print at a professional copy center, save as a full-size .pdf or .jpg format file.
· For posting to Internet sites or e-mailing to family and friends, also save to different name at 72 dpi, 500-600 pixels wide, .jpg format, keeping file size around 100 KB.

Well, that's just a little bit about this wonderful art form so many are embracing. See our other tutorials for more detailed instructions. Get to know your photo editor's functions by reading the help guide, as well as searching the Internet for fabulous websites and forums.

Michelle Shefveland